Hey guys! How are you all? Since there are always so many wonderful books released each month, I have decided to do a monthly post in which I highlight some of the ones I am most looking forward to, and ones that are being raved about. This way, we can share the book envy around a bit!
CJ Duggan
Synopsis
:
There's bound to be trouble in Paradise . . .
When her parents decide a change will be good for her, seventeen-year-old Lexie Atkinson never expected they'd send her all the way to Paradise City. Coming from a predictable life of home schooling on a rural Australian property, she's sure that Paradise will be amazing. But when she's thrust into a public school without a friendly face in sight, and forced to share a room with her insipid, hateful cousin Amanda, Lexie's not so sure.
Hanging out with the self-proclaimed beach bums of the city, sneaking out, late night parties and parking with boys are all things Lexie's never experienced, but all that's about to change. It's new, terrifying . . . and exciting. But when she meets Luke Ballantine, excitingdoesn't even come close to describing her new life. Trouble with a capital T, Luke is impulsive, charming and answers to no one. The resident bad-boy leader of the group, he's sexier than any boy Lexie has ever known.
Amidst the stolen moments of knowing looks and heated touches, Lexie can't help but wonder if Luke is going to be good for her . . . or very, very bad?
Sabaa Tahir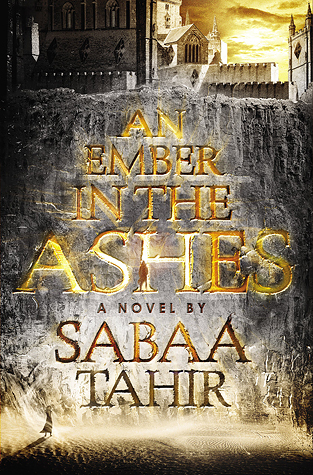 Synopsis
:
Set in a terrifyingly brutal Rome-like world, An Ember in the Ashes is an epic fantasy debut about an orphan fighting for her family and a soldier fighting for his freedom. It's a story that's literally burning to be told.
LAIA is a Scholar livin
g under the iron-fisted rule of the Martial Empire. When her brother is arrested for treason, Laia goes undercover as a slave at the empire's greatest military academy in exchange for assistance from rebel Scholars who claim that they will help to save her brother from execution.
ELIAS is the academy's finest soldier—and secretly, its most unwilling. Elias is considering deserting the military, but before he can, he's ordered to participate in a ruthless contest to choose the next Martial emperor.
When Laia and Elias's paths cross at the academy, they find that their destinies are more intertwined than either could have imagined and that their choices will change the future of the empire itself.
Simon vs. the Homo Sapiens Agenda
Becky Albertalli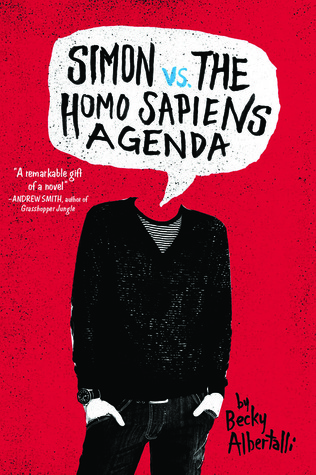 Synopsis
:
Sixteen-year-old and not-so-openly gay Simon Spier prefers to save his drama for the school musical. But when an email falls into the wrong hands, his secret is at risk of being thrust into the spotlight. Now Simon is actually being blackmailed: if he doesn't play wingman for class clown Martin, his sexual identity will become everyone's business. Worse, the privacy of Blue, the pen name of the boy he's been emailing, will be compromised.
With some messy dynamics emerging in his once tight-knit group of friends, and his email correspondence with Blue growing more flirtatious every day, Simon's junior year has suddenly gotten all kinds of complicated. Now, change-averse Simon has to find a way to step out of his comfort zone before he's pushed out—without alienating his friends, compromising himself, or fumbling a shot at happiness with the most confusing, adorable guy he's never met.
Maria Dahvana Headley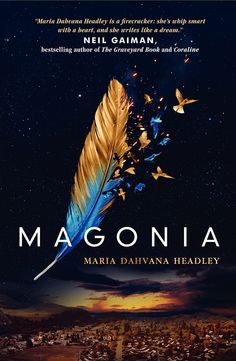 Synopsis
:

Aza Ray is drowning in thin air.
Since she was a baby, Aza has suffered from a mysterious lung disease that
makes it ever harder for her to breathe, to speak—to live.
So when Aza catches a glimpse of a ship in the sky, her family chalks it up to a cruel side effect of her medication. But Aza doesn't think this is a hallucination. She can hear someone on the ship calling her name.
Only her best friend, Jason, listens. Jason, who's always been there. Jason, for whom she might have more-than-friendly feelings. But before Aza can consider that thrilling idea, something goes terribly wrong. Aza is lost to our world—and found, by another. Magonia.
Above the clouds, in a land of trading ships, Aza is not the weak and dying thing she was. In Magonia, she can breathe for the first time. Better, she has immense power—and as she navigates her new life, she discovers that war is coming. Magonia and Earth are on the cusp of a reckoning. And in Aza's hands lies the fate of the whole of humanity—including the boy who loves her. Where do her loyalties lie?
❤
Julie Kagawa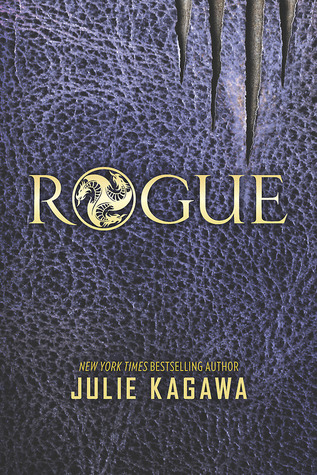 Synopsis
:

Ember Hill left the dragon organization Talon to take her chances with rebel dragon Cobalt and his crew of rogues. But Ember can't forget the sacrifice made for her by the human boy who could have killed her—Garret Xavier Sebastian, a soldier of the dragonslaying Order of St. George, the boy who saved her from a Talon assassin, knowing that by doing so, he'd signed his own death warrant.
Determined to save Garret from execution, Ember must convince Cobalt to help her break into the Order's headquarters. With assassins after them and Ember's own brother helping Talon with the hunt, the rogues find an unexpected ally in Garret and a new perspective on the underground battle between Talon and St. George.
A reckoning is brewing and the secrets hidden by both sides are shocking and deadly. Soon Ember must decide: Should she retreat to fight another day…or start an all-out war?
Erin Bowman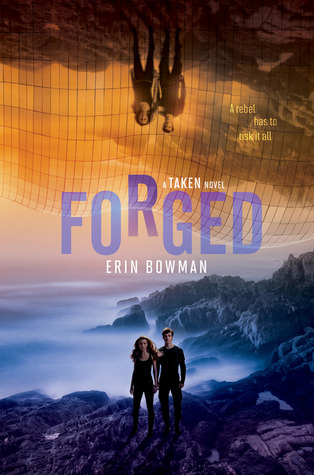 Synopsis
:

Gray Weathersby and his group of rebels must make their final
stand in the epic conclusion to the Taken trilogy, which
New York Times
bestselling author Marie Lu called "an action-packed thrill ride from beginning to end."
The Order is building an unstoppable army, with every generation of Forgeries harder to detect and deadlier than the one before. It's time for Gray and his fellow rebels to end the Order's world of lies. But when the most familiar faces—and even the girl he loves—can't be trusted, Gray will have to tread carefully if he wants to succeed. Or survive.
❤
What are you looking forward to this month? Let me know in the comments!
* * *