Looking For Alaska - John Green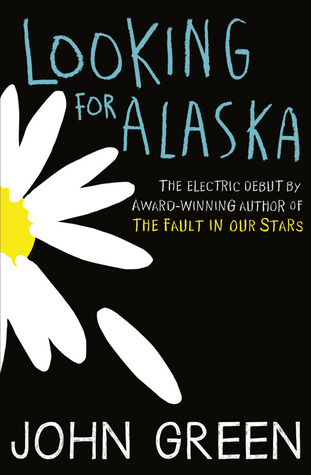 Synopsis
: Before.

Miles "Pudge" Halter's whole existence has been one big nonevent, and his obsession with famous last words has only made him crave the "Great Perhaps" (François Rabelais, poet) even more. Then he heads off to the sometimes crazy, possibly unstable, and anything-but-boring world of Culver Creek Boarding School, and his life becomes the opposite of safe. Because down the hall is Alaska Young. The gorgeous, clever, funny, sexy, self-destructive, screwed-up, and utterly fascinating Alaska Young, who is an event unto herself. She pulls Pudge into her world, launches him into the Great Perhaps, and steals his heart.
After.
Nothing is ever the same.
* * *
What I Thought
:
So of course, being a John Green novel I had extremely high expectations. Looking for Alaska is a strong debut novel, and I can see the instant appeal for John Green and his poetic words. To be perfectly honest, my first JG book was The Fault in Our Stars, which I think, by far, trumps all his other novels, so I think I definitely may have enjoyed this one more if I hadn't read TFiOS.
Don't get me wrong, I enjoyed reading from the point of view of Pudge, and learning about Alaska, and watching all the characters grow and change.
I definitely didn't expect, well, the major thing that happens in the novel - apart from that twist however, the novel was fairly predictable, while still being quite likable.