Hey guys! How are you all? Since there are always so many wonderful books released each month, I have decided to do a monthly post in which I highlight some of the ones I am most looking forward to, and ones that are being raved about. This way, we can share the book envy around a bit!
Trish Doller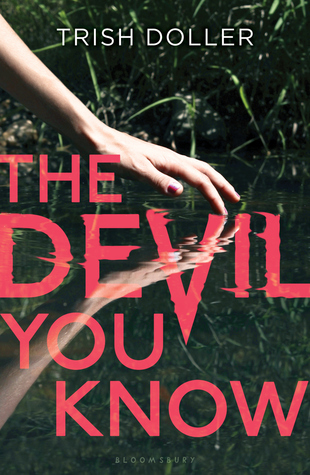 Synopsis
:

Eighteen-year-old Arcadia wants

adventure

. Living in a tiny Florida town with her dad and four-year-old brother, Cadie spends most of her time working, going to school, and taking care of her family. So when she meets two handsome cousins at a campfire party, she finally has a chance for fun. They invite her and friend to join them on a road trip, and it's just the risk she's been craving-the opportunity to escape. But what starts out as a fun, sexy journey quickly becomes dangerous when she discovers that one of them is not at all who he claims to be. One of them has deadly intentions.
A road trip fling turns terrifying in this contemporary story that will keep readers on the edge of their seats.
Tamara Ireland Stone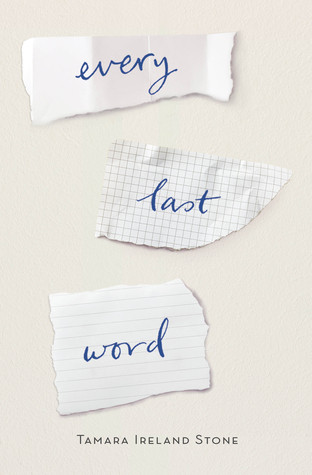 Synopsis
:
If you could read my mind, you wouldn't be smiling.
Samantha McAllister looks just like the rest of the popular girls in her junior class. But hidden beneath the straightened hair and expertly applied makeup is a secret that her friends would never understand: Sam has Purely-Obsessional OCD and is consumed by a stream of dark thoughts and worries that she can't turn off.
Second-guessing every move, thought, and word makes daily life a struggle, and it doesn't help that her lifelong friends will turn toxic at the first sign of a wrong outfit, wrong lunch, or wrong crush. Yet Sam knows she'd be
truly
crazy to leave
the protection of the most popular girls in school. So when Sam meets Caroline, she has to keep her new friend with a refreshing sense of humor and no style a secret, right up there with Sam's weekly visits to her psychiatrist.
Caroline introduces Sam to Poet's Corner, a hidden room and a tight-knit group of misfits who have been ignored by the school at large. Sam is drawn to them immediately, especially a guitar-playing guy with a talent for verse, and starts to discover a whole new side of herself. Slowly, she begins to feel more "normal" than she ever has as part of the popular crowd . . . until she finds a new reason to question her sanity and all she holds dear.
Anna Banks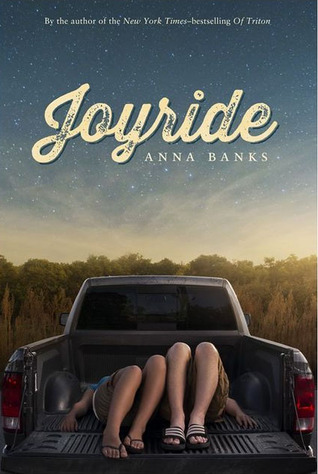 Synopsis
:
A popular guy and a shy girl with a secret become unlikely accomplices for midnight pranking, and are soon in over their heads—with the law and with each other—in this sparkling standalone from NYT-bestselling author Anna Banks.
It's been years since Carly Vega's parents were deported. She lives with her brother, studies hard, and works at a convenience store to contribute to getting her parents back from Mexico.
Arden Moss used to be the star quarterback at school. He dated popular blondes and had fun with his older sister, Amber. But now Amber's dead, and Arden blames his father, the town sheriff who wouldn't acknowledge Amber's mental illness. Arden refuses to fulfill whatever his conservative father expects.
All Carly wants is to stay under the radar and do what her family expects. All Arden wants is to NOT do what his family expects. When their paths cross, they each realize they've been living according to others. Carly and Arden's journey toward their true hearts—and one another—is funny, romantic, and sometimes harsh.
Betsy Schow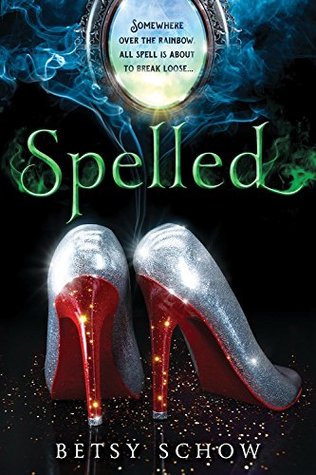 Synopsis
:
Fairy Tale Survival Rule #32: If you find yourself at the mercy of a wicked witch, sing a romantic ballad and wait for your Prince Charming to save the day.
Yeah, no thanks.
Dorthea is completely princed out. Sure being the crown princess of Emerald has its perks—like Glenda Original ball gowns and Hans Christian Louboutin heels. But a forced marriage to the brooding prince Kato is so not what Dorthea had in mind for her enchanted future.
Talk about unhappily ever after.
Trying to fix her prince problem by wishing on a (cursed) star royally backfires, leaving the kingdom in chaos and her parents stuck in some place called "Kansas." Now it's up to Dorthea and her pixed off prince to find the mysterious Wizard of Oz and undo the curse...before it releases the wickedest witch of all and spells
The End
for the world of Story.
❤
Lauren Gibaldi
Synopsis
:

Before Matt, Ella had a plan. Get over a no-good ex-boyfriend. Graduate from high school without any more distractions. Move away from Orlando, Florida, where she's lived her entire life.
But Matt—the cute, shy, bespectacled bass player who just moved to town—was never part of that plan.
And neither was attending a party that was crashed by the cops just minutes after they arrived. Or spending an entire night saying "yes" to every crazy, fun thing they could think of.
Then Matt abruptly left town, and he broke not only Ella's heart but those of their best friends, too. So when he shows up a year later with a plan of his own—to relive the night that brought them together—Ella isn't sure whether Matt's worth a second chance. Or if re-creating the past can help them create a different future.
In alternating then and now chapters, debut author Lauren Gibaldi crafts a charming, romantic story of first loves, lifelong friendships, uncovered secrets, and, ultimately, finding out how to be brave.
Gina Ciocca
Synopsis
:
Before:
Kelsey and David became best friends the summer before freshman year and were inseparable ever after. Until the night a misunderstanding turned Kelsey into the school joke, and everything around her crumbled—including her friendship with David. So when Kelsey's parents decided to move away, she couldn't wait to start over and leave the past behind. Except, David wasn't ready to let her go...
After:
Now it's senior year and Kelsey has a new group of friends, genuine popularity, and a hot boyfriend. Her life is perfect. That is, until David's family moves to town and he shakes up everything. Soon old feelings bubble to the surface and threaten to destroy Kelsey's second chance at happiness. The more time she spends with David, the more she realizes she never truly let him go. And maybe she never wants to.
Told in alternating sections, LAST YEAR'S MISTAKE is a charming and romantic debut about loving, leaving, and letting go.
❤
What are you looking forward to this month? Let me know in the comments!
* * *