Hey guys! How are you all? Since there are always so many wonderful books released each month, I have decided to do a monthly post in which I highlight some of the ones I am most looking forward to, and ones that are being raved about. This way, we can share the book envy around a bit!
Meg Haston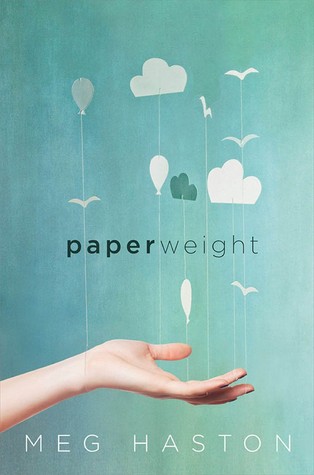 Synopsis
:
Seventeen-year-old Stevie is trapped. In her life. In her body. And now in an eating-disorder treatment center on the dusty outskirts of the New Mexico desert.
Life in the center is regimented and intrusive, a nightmare come true. Nurses and therapists watch Stevie at mealtime, accompany her to the bathroom, and challenge her to eat the foods she's worked so hard to avoid.
Her dad has signed her up for sixty days of treatment. But what no one knows is that Stevie doesn't plan to stay that long. There are only twenty-seven days until the anniversary of her brother Josh's death—the death she caused. And if Stevie gets her way, there are only twenty-seven days until she too will end her life.
In this emotionally haunting and beautifully written young adult debut, Meg Haston delves into the devastating impact of trauma and loss, while posing the question: Why are some consumed by their illness while others embark on a path toward recovery?
Rachel Caine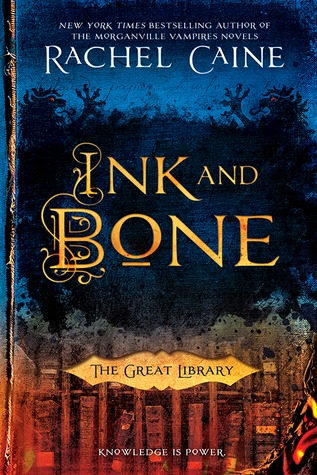 Synopsis
:
In an exhilarating new series, New York Times bestselling author Rachel Caine rewrites history, creating a dangerous world where the Great Library of Alexandria has survived the test of time.…
Ruthless and supremely powerful, the Great Library is now a presence in every major city, governing the flow of knowledge to the masses. Alchemy allows the Library to deliver the content of the greatest works of history instantly—but the personal ownership of books is expressly forbidden.
Jess Brightwell believes in the value of the Library, but the majority of his knowledge comes from illegal books obtained by his family, who are involved in the thriving black market. Jess has been sent to be his family's spy, but his loyalties are tested in the final months of his training to enter the Library's service.
When he inadvertently commits heresy by creating a device that could change the world, Jess discovers that those who control the Great Library believe that knowledge is more valuable than any human life—and soon both heretics and books will burn.…
Miranda Kenneally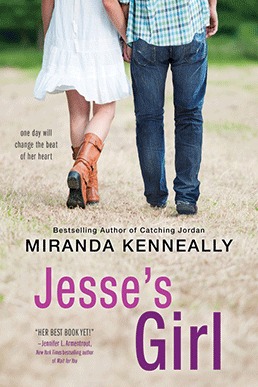 Synopsis
:
Practice Makes Perfect.
Everyone at Hundred Oaks High knows that career mentoring day is a joke. So when Maya Henry said she wanted to be a rock star, she never imagined she'd get to shadow *the* Jesse Scott, Nashville's teen idol.
But spending the day with Jesse is far from a dream come true. He's as gorgeous as his music, but seeing all that he's accomplished is just a reminder of everything Maya's lost: her trust, her boyfriend, their band, and any chance to play the music she craves. Not to mention that Jesse's pushy and opinionated. He made it on his own, and he thinks Maya's playing back up to other people's dreams. Does she have what it takes to follow her heart—and go solo?
M. Beth Bloom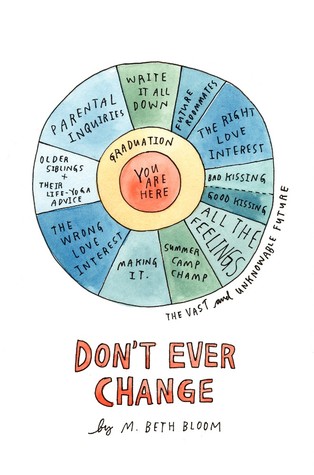 Synopsis
:
Eva has always wanted to write a modern classic—one that actually appeals to her generation. The only problem is that she has realized she can't "write what she knows" because she hasn't yet begun to live. So before heading off to college, Eva is determined to get a life worth writing about.

Soon Eva's life encounters a few unexpected plot twists. She becomes a counselor at a nearby summer camp—a job she is completely unqualified for. She starts growing apart from her best friends before they've even left for school. And most surprising of all, she begins to fall for the last guy she would have ever imagined. But no matter the roadblocks, or writer's blocks, it is all up to Eva to figure out how she wants this chapter in her story to end.

Perfect for fans of E. Lockhart, David Levithan, and Rainbow Rowell, Don't Ever Change is a witty, snarky, and thought-provoking coming-of-age young adult novel about a teen who sets out to write better fiction and, ultimately, discovers the truth about herself.
Michelle Painchaud
Synopsis
: We Were Liars

meets

Heist Society

in a riveting debut!
Seventeen-year-old Violet's entire life has revolved around one thing: becoming Erica Silverman, an heiress kidnapped at age five and never seen again. Violet's father, the best con man in Las Vegas, has a plan, chilling in its very specific precision. Violet shares a blood type with Erica; soon, thanks to surgery and blackmail, she has the same face, body, and DNA. She knows every detail of the Silvermans' lives, as well as the PTSD she will have to fake around them. And then, when the time is right, she "reappears"—Erica Silverman, brought home by some kind of miracle. But she is also Violet, and she has a job: Stay long enough to steal the Silverman Painting, an Old Master legendary in the Vegas crime world. Walking a razor's edge, calculating every decision, not sure sometimes who she is or what she is doing it for, Violet is an unforgettable heroine, and
Pretending to be Erica
is a killer debut.
Lisa Schroeder
Synopsis
:
What do you do with your last day on earth?
Just over twenty-four hours are left until an asteroid strikes North America, and for Emerson and everyone else who didn't leave, the world will end. But Emerson's world already ended when she ran away from home. Since then, she has lived on the streets, relying on her wits and on her friend Vince to help her find places to sleep and food to eat.
The city's quieter now that most people are gone, and no one seems to know what to do as the end approaches. But then Emerson and Vince meet Carl, who tells them he has been granting people's wishes -- and gives them his wallet full of money.
Suddenly, this last day seems full of possibility. Emerson and Vince can grant a lot of wishes in one last day -- maybe even their own.
❤
What are you looking forward to this month? Let me know in the comments!
* * *