Hey guys! How are you all? Since there are always so many wonderful books released each month, I have decided to do a monthly post in which I highlight some of the ones I am most looking forward to, and ones that are being raved about. This way, we can share the book envy around a bit!
Note: I totally had August's post ready, but didn't schedule it - SORRY!
Sarah J. Maas
Synopsis
:
Everyone Celaena Sardothien loves has been taken from her. But she's at last returned to the empire—for vengeance, to rescue her once-glorious kingdom, and to confront the shadows of her past . . .
She will fight for her cousin, a warrior prepared to die just to see her again. She will fight for her friend, a young man trapped in an unspeakable prison. And she will fight for her people, enslaved to a brutal king and awaiting their lost queen's triumphant return.
Celaena's epic journey has captured the hearts and imaginations of millions across the globe. This fourth volume will hold readers rapt as Celaena's story builds to a passionate, agonizing crescendo that might just shatter her world.
Erin Bowman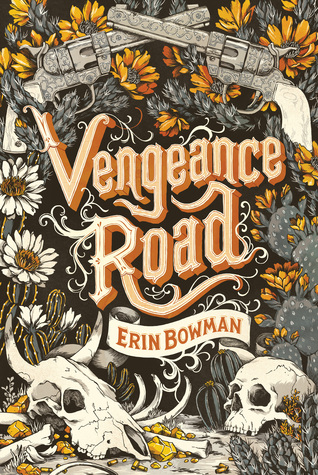 Synopsis
:
When Kate Thompson's father is killed by the notorious Rose Riders for a mysterious journal that reveals the secret location of a gold mine, the eighteen-year-old disguises herself as a boy and takes to the gritty plains looking for answers and justice. What she finds are devious strangers, dust storms, and a pair of brothers who refuse to quit riding in her shadow. But as Kate gets closer to the secrets about her family, she gets closer to the truth about herself and must decide if there's room for love in a heart so full of hate.

In the spirit of True Grit, the cutthroat days of the Wild West come to life for a new generation.
Julie Murphy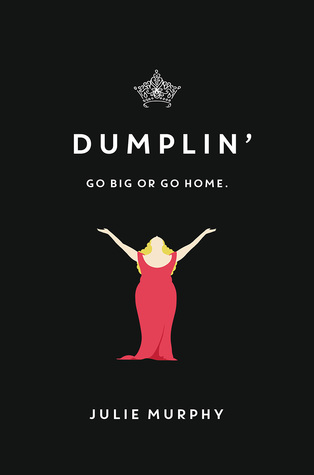 Synopsis
:
Self-proclaimed fat girl Willowdean Dickson (dubbed "Dumplin'" by her former beauty queen mom) has always been at home in her own skin. Her thoughts on having the ultimate bikini body? Put a bikini on your body. With her all-American beauty best friend, Ellen, by her side, things have always worked . . . until Will takes a job at Harpy's, the local fast-food joint. There she meets Private School Bo, a hot former jock. Will isn't surprised to find herself attracted to Bo. But she is surprised when he seems to like her back.
Instead of finding new heights of self-assurance in her relationship with Bo, Will starts to doubt herself. So she sets out to take back her confidence by doing the most horrifying thing she can imagine: entering the Miss Clover City beauty pageant—along with several other unlikely candidates—to show the world that she deserves to be up there as much as any twiggy girl does. Along the way, she'll shock the hell out of Clover City—and maybe herself most of all.
With starry Texas nights, red candy suckers, Dolly Parton songs, and a wildly unforgettable heroine— Dumplin' is guaranteed to steal your heart.
Gena Showalter
Synopsis
:
The battle rages on.
Ali Bell and Cole Holland's crew of zombie slayers thought they'd won the war against Anima Industries, the evil company responsible for capturing and experimenting on zombies in an effort to discover the secret to immortality. In the last epic clash, the slayers lost many of their crew and closest friends. But Frosty, the ice man himself, has not recovered from one casualty in particular—the love of his life, Kat Parker.
On the path to self-annihilation, Frosty receives a message from beyond—Kat's spirit returns, insisting he partner with rogue slayer Camilla Marks. Frosty will do anything for Kat. Except that. Camilla is the one who betrayed them all, leading to Kat's death.
But when Anima rises from the grave to become a force the slayers may not have the strength to overcome, Frosty, Camilla and all the slayers will have to work together to survive. And one broken slayer will learn that sometimes, the line between hate and attraction is blurred…and the road to redemption isn't through revenge, but in letting go of the past and grabbing hold of the future.
Leigh Bardugo
Synopsis
:
Ketterdam: a bustling hub of international trade where anything can be had for the right price—and no one knows that better than criminal prodigy Kaz Brekker. Kaz is offered a chance at a deadly heist that could make him rich beyond his wildest dreams. But he can't pull it off alone...
A convict with a thirst for revenge.
A sharpshooter who can't walk away from a wager.
A runaway with a privileged past.
A spy known as the Wraith.
A Heartrender using her magic to survive the slums.
A thief with a gift for unlikely escapes.
Six dangerous outcasts. One impossible heist. Kaz's crew is the only thing that might stand between the world and destruction—if they don't kill each other first.
Rae Carson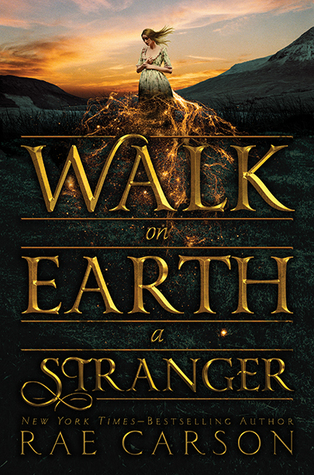 Synopsis
:

The first book in a new trilogy from acclaimed

New York Times

bestselling author Rae Carson. A young woman with the magical ability to sense the presence of gold must flee her home, taking her on a sweeping and dangerous journey across Gold Rush–era America.
Lee Westfall has a secret. She can sense the presence of gold in the world around her. Veins deep beneath the earth, pebbles in the river, nuggets dug up from the forest floor. The buzz of gold means warmth and life and home—until everything is ripped away by a man who wants to control her. Left with nothing, Lee disguises herself as a boy and takes to the trail across the country. Gold was discovered in California, and where else could such a magical girl find herself, find safety? Rae Carson, author of the acclaimed Girl of Fire and Thorns trilogy, dazzles with this new fantasy that subverts both our own history and familiar fantasy tropes.
Walk on Earth a Stranger
, the first book in this new trilogy, introduces—as only Rae Carson can—a strong heroine, a perilous road, a fantastical twist, and a slow-burning romance. Includes a map and author's note on historical research.
❤
What are you looking forward to this month? Let me know in the comments!
* * *