Top Ten Tuesday
is an original feature/weekly meme created at
The Broke and the Bookish
. Each week there is a new topic and we all share our thoughts on that topic!
For this week on Top Ten Tuesday, the topic is:
FREEBIE
! : Top Ten Books I HAD to Buy... But Are Still Sitting On My Shelf
Some of these were even birthday/christmas presents I never got around to *OOPS, Sorry Hannah*
(In no particular order)
Tiger Lily - Jodi Lynn Anderson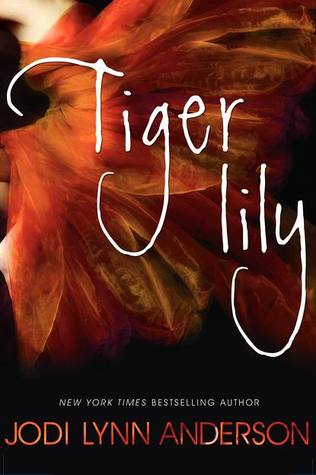 Before Peter Pan belonged to Wendy, he belonged to the girl with the crow feather in her hair...
Fifteen-year-old Tiger Lily doesn't believe in love stories or happy endings. Then she meets the alluring teenage Peter Pan in the forbidden woods of Neverland and immediately falls under his spell.
Peter is unlike anyone she's ever known. Impetuous and brave, he both scares and enthralls her. As the leader of the Lost Boys, the most fearsome of Neverland's inhabitants, Peter is an unthinkable match for Tiger Lily. Soon, she is risking everything—her family, her future—to be with him. When she is faced with marriage to a terrible man in her own tribe, she must choose between the life she's always known and running away to an uncertain future with Peter.
With enemies threatening to tear them apart, the lovers seem doomed. But it's the arrival of Wendy Darling, an English girl who's everything Tiger Lily is not, that leads Tiger Lily to discover that the most dangerous enemies can live inside even the most loyal and loving heart.
From the New York Times bestselling author of Peaches comes a magical and bewitching story of the romance between a fearless heroine and the boy who wouldn't grow up
.
Landry Park - Bethany Hagen
In a fragmented future United States ruled by the lavish gentry, seventeen-year-old Madeline Landry dreams of going to the university. Unfortunately, gentry decorum and her domineering father won't allow that. Madeline must marry, like a good Landry woman, and run the family estate. But her world is turned upside down when she discovers the devastating consequences her lifestyle is having on those less fortunate. As Madeline begins to question everything she has ever learned, she finds herself increasingly drawn to handsome, beguiling David Dana. Soon, rumors of war and rebellion start to spread, and Madeline finds herself and David at the center of it all. Ultimately, she must make a choice between duty - her family and the estate she loves dearly - and desire.
The Friday Society - Adrienne Kress
Set in turn of the century London,
The Friday Society
follows the stories of three very intelligent and talented young women, all of whom are assistants to powerful men: Cora, lab assistant; Michiko, Japanese fight assistant; and Nellie, magician's assistant. The three young women's lives become inexorably intertwined after a chance meeting at a ball that ends with the discovery of a murdered mystery man.
It's up to these three, in their own charming but bold way, to solve the murder–and the crimes they believe may be connected to it–without calling
too
much attention to themselves.
Set in the past but with a modern irreverent flare, this Steampunk whodunit introduces three unforgettable and very ladylike–well, relatively ladylike–heroines poised for more dangerous adventures.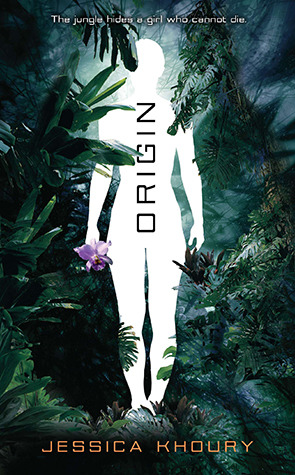 Pia has grown up in a secret laboratory hidden deep in the Amazon rain forest. She was raised by a team of scientists who have created her to be the start of a new immortal race. But on the night of her seventeenth birthday, Pia discovers a hole in the electric fence that surrounds her sterile home―and sneaks outside the compound for the first time in her life.
Free in the jungle, Pia meets Eio, a boy from a nearby village. Together, they embark on a race against time to discover the truth about Pia's origin―a truth with deadly consequences that will change their lives forever.
Origin
is a beautifully told, shocking new way to look at an age-old desire: to live forever, no matter the cost.
Illusive - Emily Lloyd-Jones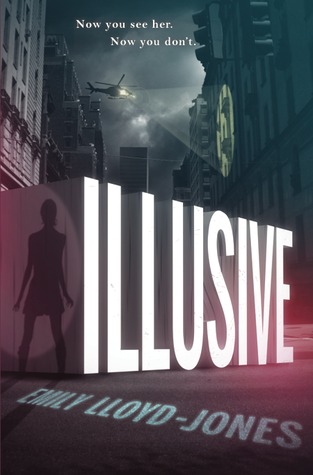 The X-Men meets Ocean's Eleven in this edge-of-your-seat sci-fi adventure about a band of "super" criminals.
When the MK virus swept across the planet, a vaccine was created to stop the epidemic, but it came with some unexpected side effects. A small percentage of the population developed superhero-like powers. Seventeen-year-old Ciere Giba has the handy ability to change her appearance at will. She's what's known as an illusionist...She's also a thief.
After a robbery goes awry, Ciere must team up with a group of fellow super-powered criminals on another job that most would consider too reckless. The formula for the vaccine that gave them their abilities was supposedly destroyed years ago. But what if it wasn't?
The lines between good and bad, us and them, and freedom and entrapment are blurred as Ciere and the rest of her crew become embroiled in a deadly race against the government that could cost them their lives.
To All The Boys I've Loved Before - Jenny Han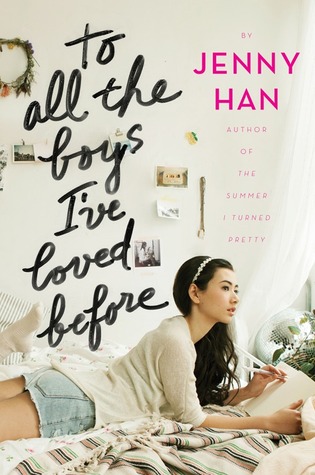 To All the Boys I've Loved Before is the story of Lara Jean, who has never openly admitted her crushes, but instead wrote each boy a letter about how she felt, sealed it, and hid it in a box under her bed. But one day Lara Jean discovers that somehow her secret box of letters has been mailed, causing all her crushes from her past to confront her about the letters: her first kiss, the boy from summer camp, even her sister's ex-boyfriend, Josh. As she learns to deal with her past loves face to face, Lara Jean discovers that something good may come out of these letters after all.
A Mad, Wicked Folly - Sharon Biggs Waller
Welcome to the world of the fabulously wealthy in London, 1909,
where dresses and houses are overwhelmingly opulent, social class means everything, and women are taught to be nothing more than wives and mothers. Into this world comes seventeen-year-old Victoria Darling, who wants only to be an artist—a nearly impossible dream for a girl.
After Vicky poses nude for her illicit art class, she is expelled from her French finishing school. Shamed and scandalized, her parents try to marry her off to the wealthy Edmund Carrick-Humphrey. But Vicky has other things on her mind: her clandestine application to the Royal College of Art; her participation in the suffragette movement; and her growing attraction to a working-class boy who may be her muse—or may be the love of her life. As the world of debutante balls, corsets, and high society obligations closes in around her, Vicky must figure out: just how much is she willing to sacrifice to pursue her dreams?
Alienated -
Melissa Landers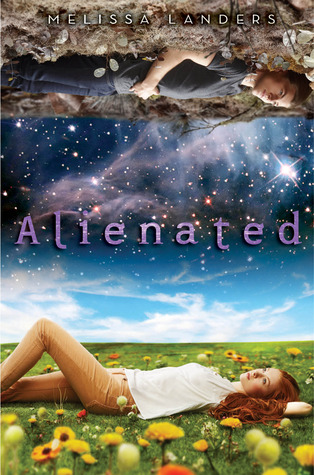 Two years ago, the aliens made contact. Now Cara Sweeney is going to be sharing a bathroom with one of them.
Handpicked to host the first-ever L'eihr exchange student, Cara thinks her future is set. Not only does she get a free ride to her dream college, she'll have inside information about the mysterious L'eihrs that every journalist would kill for. Cara's blog following is about to skyrocket.
Still, Cara isn't sure what to think when she meets Aelyx. Humans and L'eihrs have nearly identical DNA, but cold, infuriatingly brilliant Aelyx couldn't seem more alien. She's certain about one thing, though: no human boy is this good-looking.
But when Cara's classmates get swept up by anti-L'eihr paranoia, Midtown High School suddenly isn't safe anymore. Threatening notes appear in Cara's locker, and a police officer has to escort her and Aelyx to class.
Cara finds support in the last person she expected. She realizes that Aelyx isn't just her only friend; she's fallen hard for him. But Aelyx has been hiding the truth about the purpose of his exchange, and its potentially deadly consequences. Soon Cara will be in for the fight of her life—not just for herself and the boy she loves, but for the future of her planet.
Of Beast and Beauty - Stacey Jay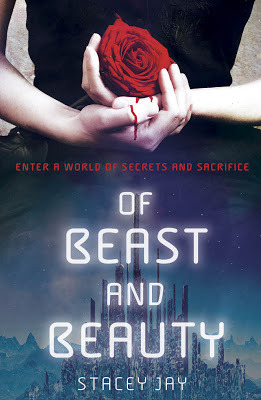 In the beginning was the darkness, and in the darkness was a girl, and in the girl was a secret...
In the domed city of Yuan, the blind Princess Isra, a Smooth Skin, is raised to be a human sacrifice whose death will ensure her city's vitality. In the desert outside Yuan, Gem, a mutant beast, fights to save his people, the Monstrous, from starvation. Neither dreams that together, they could return balance to both their worlds.
Isra wants to help the city's Banished people, second-class citizens despised for possessing Monstrous traits. But after she enlists the aid of her prisoner, Gem, who has been captured while trying to steal Yuan's enchanted roses, she begins to care for him, and to question everything she has been brought up to believe.
As secrets are revealed and Isra's sight, which vanished during her childhood, returned, Isra will have to choose between duty to her people and the beast she has come to love.
Such A Rush - Jennifer Echols
When I was fourteen, I made a decision. If I was doomed to live in a trailer park next to an airport, I could complain about the smell of the jet fuel like my mom, I could drink myself to death over the noise like everybody else, or I could learn to fly.
Heaven Beach, South Carolina, is anything but, if you live at the low-rent end of town. All her life, Leah Jones has been the grown-up in her family, while her mother moves from boyfriend to boyfriend, letting any available money slip out of her hands. At school, they may diss Leah as trash, but she's the one who negotiates with the landlord when the rent's not paid. At fourteen, she's the one who gets a job at the nearby airstrip.
But there's one way Leah can escape reality. Saving every penny she can, she begs quiet Mr. Hall, who runs an aerial banner-advertising business at the airstrip and also offers flight lessons, to take her up just once. Leaving the trailer park far beneath her and swooping out over the sea is a rush greater than anything she's ever experienced, and when Mr. Hall offers to give her cut-rate flight lessons, she feels ready to touch the sky.
By the time she's a high school senior, Leah has become a good enough pilot that Mr. Hall offers her a job flying a banner plane. It seems like a dream come true... but turns out to be just as fleeting as any dream. Mr. Hall dies suddenly, leaving everything he owned in the hands of his teenage sons: golden boy Alec and adrenaline junkie Grayson. And they're determined to keep the banner planes flying.
Though Leah has crushed on Grayson for years, she's leery of getting involved in what now seems like a doomed business—until Grayson betrays her by digging up her most damning secret. Holding it over her head, he forces her to fly for secret reasons of his own, reasons involving Alec. Now Leah finds herself drawn into a battle between brothers—and the consequences could be deadly.
That's all folks! Come back next week for another top ten and make sure you put your own list in the comments!
Mad Claire