Top Ten Tuesday
is an original feature/weekly meme created at
The Broke and the Bookish
. Each week there is a new topic and we all share our thoughts on that topic!
For this week on Top Ten Tuesday, the topic is:
Top Ten Books I've Recently Added to my TBR
(In no particular order)
Wink Poppy Midnight - April Genevieve Tucholke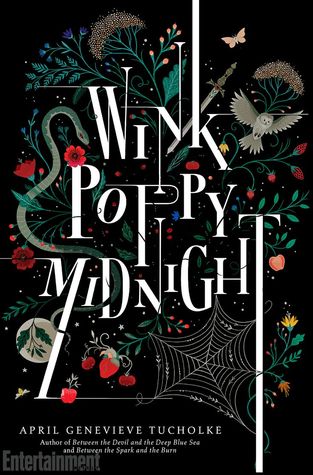 The intrigue of The Virgin Suicides and the "supernatural or not" question of The Unbecoming of Mara Dyer coalesce in this young adult mystery, where nothing is quite as it seems, no one is quite who you think, and everything can change on a dime.
Every story needs a hero.
Every story needs a villain.
Every story needs a secret.
Wink is the odd, mysterious neighbor girl, wild red hair and freckles. Poppy is the blond bully and the beautiful, manipulative high school queen bee. Midnight is the sweet, uncertain boy caught between them. Wink. Poppy. Midnight. Two girls. One boy. Three voices that burst onto the page in short, sharp, bewitching chapters, and spiral swiftly and inexorably toward something terrible or tricky or tremendous.
What really happened?
Someone knows.
Someone is lying.
For fans of Holly Black, We Were Liars, and The Raven Boys, this mysterious tale full of intrigue, dread, beauty, and a whiff of something strange will leave you utterly entranced.
Salt to the Sea - Ruta Sepetys
The author of Between Shades of Gray returns to WWII in this epic novel that shines a light on one of the war's most devastating—yet unknown—tragedies.
In 1945, World War II is drawing to a close in East Prussia, and thousands of refugees are on a desperate trek toward freedom, almost all of them with something to hide. Among them are Joana, Emilia, and Florian, whose paths converge en route to the ship that promises salvation, the
Wilhelm Gustloff
. Forced by circumstance to unite, the three find their strength, courage, and trust in each other tested with each step closer toward safety.
Just when it seems freedom is within their grasp, tragedy strikes. Not country, nor culture, nor status matter as all ten thousand people aboard must fight for the same thing: survival.
When We Collided - Emery Lord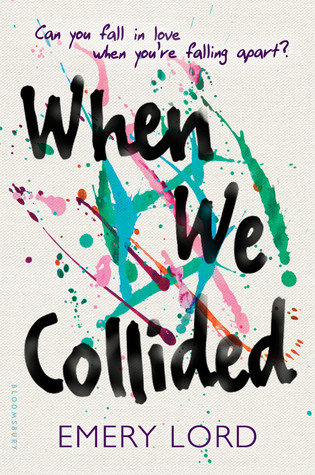 Meet Vivi and Jonah: A girl and a boy whose love has the power save or destroy them.
Vivi and Jonah couldn't be more different. Vivi craves anything joyful or beautiful that life can offer. Jonah has been burdened by responsibility for his family ever since his father died. As summer begins, Jonah resigns himself to another season of getting by. Then Vivi arrives, and suddenly life seems brighter and better. Jonah is the perfect project for Vivi, and things finally feel right for Jonah. Their love is the answer to everything. But soon Vivi's zest for life falters, as her adventurousness becomes true danger-seeking. Jonah tries to keep her safe, but there's something important Vivi hasn't told him.
Perfect for fans of E. Lockhart and Jandy Nelson, When We Collided is a powerful story of two teens whose love is put to the test by forces beyond their control.
These Vicious Masks - Tarun Shanker & Kelly Zekas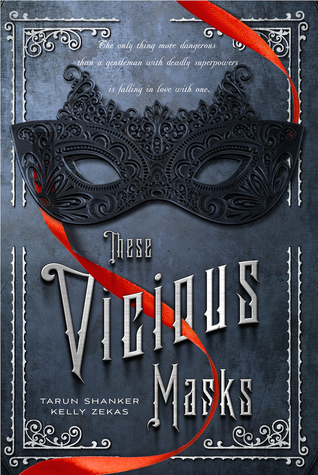 Jane Austen meets X-­Men in this gripping and adventure-­filled paranormal romance set in Victorian London.
England, 1882. Evelyn is bored with society and its expectations. So when her beloved sister, Rose, mysteriously vanishes, she ignores her parents and travels to London to find her, accompanied by the dashing Mr. Kent. But they're not the only ones looking for Rose. The reclusive, young gentleman Sebastian Braddock is also searching for her, claiming that both sisters have special healing powers. Evelyn is convinced that Sebastian must be mad, until she discovers that his strange tales of extraordinary people are true—and that her sister is in graver danger than she feared.
Nevernight - Jay Kristoff
The first in an epic new fantasy series from the New York Times bestselling author.
In a land where three suns almost never set, a fledgling killer joins a school of assassins, seeking vengeance against the powers who destroyed her family.
Daughter of an executed traitor, Mia Corvere is barely able to escape her father's failed rebellion with her life. Alone and friendless, she hides in a city built from the bones of a dead god, hunted by the Senate and her father's former comrades. But her gift for speaking with the shadows leads her to the door of a retired killer, and a future she never imagined.
Now, a sixteen year old Mia is apprenticed to the deadliest flock of assassins in the entire Republic — the Red Church. Treachery and trials await her with the Church's halls, and to fail is to die. But if she survives to initiation, Mia will be inducted among the chosen of the Lady of Blessed Murder, and one step closer to the only thing she desires.
Revenge.
This Is Where It Ends - Marieke Nijkamp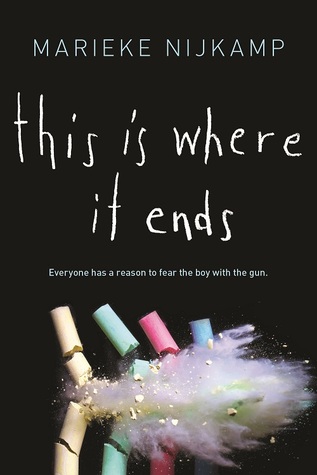 10:00 a.m.
The principal of Opportunity, Alabama's high school finishes her speech, welcoming the entire student body to a new semester and encouraging them to excel and achieve.

10:02 a.m.
The students get up to leave the auditorium for their next class.

10:03
The auditorium doors won't open.

10:05
Someone starts shooting.

Told over the span of 54 harrowing minutes from four different perspectives, terror reigns as one student's calculated revenge turns into the ultimate game of survival.
Blackhearts - Nicole Castroman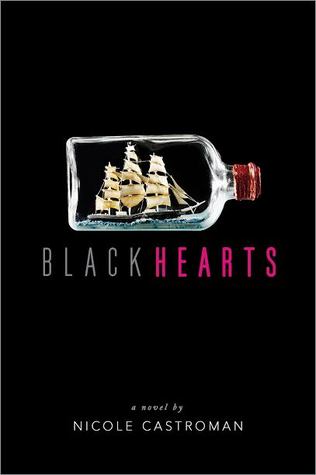 Blackbeard the pirate was known for striking fear in the hearts of the bravest of sailors. But once he was just a young man who dreamed of leaving his rigid life behind to chase adventure in faraway lands. Nothing could stop him—until he met the one girl who would change everything.

Edward "Teach" Drummond, son of one of Bristol's richest merchants, has just returned from a year-long journey on the high seas to find his life in shambles. Betrothed to a girl he doesn't love and sick of the high society he was born into, Teach dreams only of returning to the vast ocean he'd begun to call home. There's just one problem: convincing his father to let him leave and never come back.

Following her parents' deaths, Anne Barrett is left penniless and soon to be homeless. Though she's barely worked a day in her life, Anne is forced to take a job as a maid in the home of Master Drummond. Lonely days stretch into weeks, and Anne longs for escape. How will she ever realize her dream of sailing to Curaçao—where her mother was born—when she's stuck in England?

From the moment Teach and Anne meet, they set the world ablaze. Drawn to each other, they're trapped by society and their own circumstances. Faced with an impossible choice, they must decide to chase their dreams and go, or follow their hearts and stay.
The Glittering Court - Richelle Mead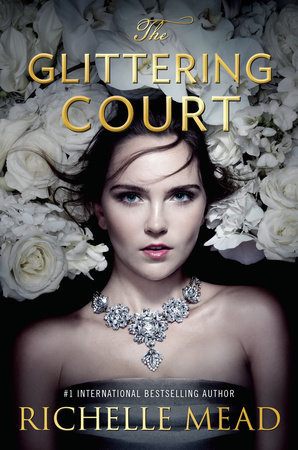 A dazzling new fantasy series set in a mix of Elizabethan and frontier worlds that's dripping with romance from Richelle Mead, #1 internationally bestselling author of Vampire Academy.

Big and sweeping, spanning the refined palaces of Osfrid to the gold dust and untamed forests of Adoria, The Glittering Court tells the story of Adelaide, an Osfridian countess who poses as her servant to escape an arranged marriage and start a new life in Adoria, the New World. But to do that, she must join the Glittering Court.

Both a school and a business venture, the Glittering Court is designed to transform impoverished girls into upper-class ladies capable of arranging powerful and wealthy marriages in the New World. Adelaide naturally excels in her training and even makes a few friends: the fiery former laundress Tamsin and the beautiful Sirminican refugee Mira. She manages to keep her true identity hidden from all but one: the intriguing Cedric Thorn, son of the wealthy proprietor of the Glittering Court.

When Adelaide discovers that Cedric is hiding a dangerous secret of his own, together, they hatch a scheme to make the best of Adelaide's deception. Complications soon arise—first, as they cross the treacherous seas from Osfrid to Adoria, and later, when Adelaide catches the attention of a powerful governor.

But no complication will prove quite as daunting as the potent attraction simmering between Adelaide and Cedric. An attraction that, if acted on, would scandalize the Glittering Court and make them both outcasts in wild, vastly uncharted lands. . . .
For eighteen-year-old Gideon Blake, nothing but death can keep him from achieving his goal of becoming a U.S. Army Ranger. As it turns out, it does.
Recovering from the accident that most definitely killed him, Gideon finds himself with strange new powers and a bizarre cuff he can't remove. His death has brought to life his real destiny. He has become War, one of the legendary four horsemen of the apocalypse.
Over the coming weeks, he and the other horsemen--Conquest, Famine, and Death--are brought together by a beautiful but frustratingly secretive girl to help save humanity from an ancient evil on the emergence.
They fail.
Now--bound, bloodied, and drugged--Gideon is interrogated by the authorities about his role in a battle that has become an international incident. If he stands any chance of saving his friends and the girl he's fallen for--not to mention all of humankind--he needs to convince the skeptical government officials the world is in imminent danger.
But will anyone believe him?
Ever The Hunted - Erin Summerill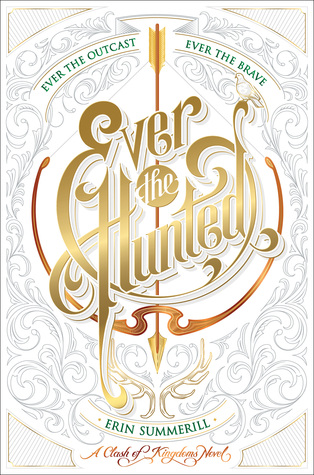 Seventeen year-old Britta Flannery is at ease only in the woods with her dagger and bow. She spends her days tracking criminals alongside her father, the legendary bounty hunter for the King of Malam—that is, until her father is murdered. Now outcast and alone and having no rights to her father's land or inheritance, she seeks refuge where she feels most safe: the Ever Woods. When Britta is caught poaching by the royal guard, instead of facing the noose she is offered a deal: her freedom in exchange for her father's killer.

However, it's not so simple.

The alleged killer is none other than Cohen McKay, her father's former apprentice. The only friend she's ever known. The boy she once loved who broke her heart. She must go on a dangerous quest in a world of warring kingdoms, mad kings, and dark magic to find the real killer. But Britta wields more power than she knows. And soon she will learn what has always made her different will make her a daunting and dangerous force.
That's all folks! Come back next week for another top ten and make sure you put your own list in the comments!
Mad Claire